This article is comprehensive guide to understanding the culinary differences of lamb and mutton. Here we will discuss how lamb and mutton is classified (or isn't - in the US), and the benefits of grass fed and grain fed lamb. Beyond the pasture, this article discusses where to buy lamb meat, how to distinguish lamb from mutton, how it is butchered into different cuts and which cuts are best suited for different cooking techniques.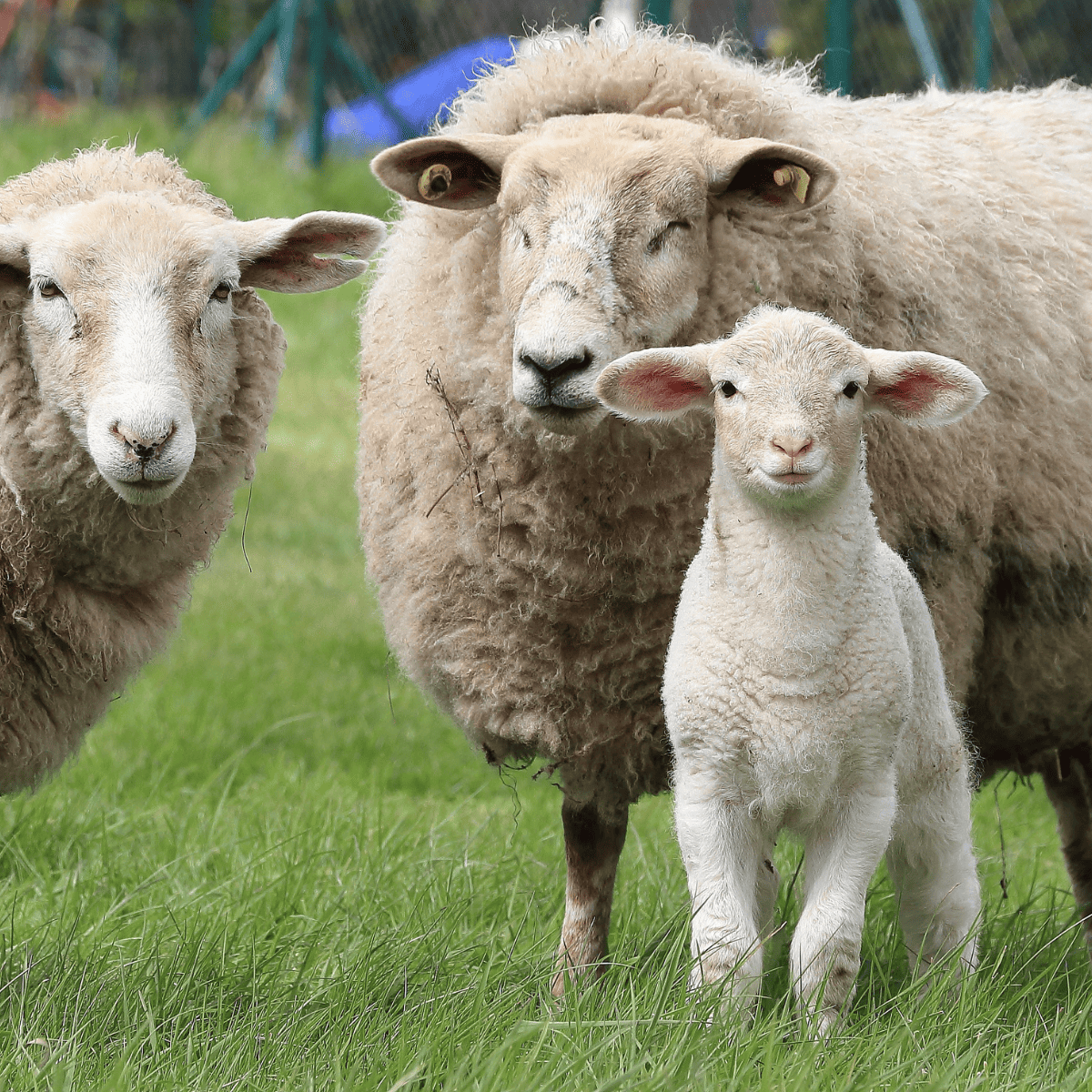 Lamb Verses Mutton: What is the Difference?
The difference in sheep meat that is referred to as lamb verses mutton is the age at which they were slaughtered. Lamb meat is generally from sheep about 1 year old. Mutton meat is generally from sheep that are 2 - 3 years old.
In the United States, the labeling of lamb verses mutton is not regulated.
The Major Differences of Lamb Meat Vs Mutton Meat
Age

Lamb is 1 year old or less. Mutton is generally 2 -3 years old.

Size

Lamb are smaller. Mutton are larger.

Flavor & Texture

Lamb is mild and tender. Mutton is generally more gamey and tougher.

Color & Smell

Lamb is pale pink and mild. Mutton is deeper red and more pungent.

Preferred Cooking Methods

Lamb is best suited for grilling, roasting. Mutton is best suited for braising and stewing.

Cost

Lamb is generally more expensive. Mutton is generally cheaper.
How Lamb & Mutton Meat is Classified
Lamb can be classified in different ways that are based on either the age or marbling of the lamb being sold.

Like beef, lamb in the United States is graded by marbling into Prime, Choice, Good and Utility categories. The best cuts, labeled Prime, will have more marbling (and be ensured a younger lamb, under 20 months). On the other end of the spectrum, utility cuts are the toughest and leanest cuts - used mainly for dog food and animal feed.
Lamb is also classified by its age, and I have found this to be the more important factor. However, sadly, in the United States classifying by age is optional and rarely disclosed. Unfortunately, this leaves a lot of guesswork for the consumer, as lamb in the US is commonly mislabeled.
The majority of the lamb sold in the United States is mutton although, it will rarely be labeled that way. In fact, if you are an American that dislikes lamb for its funky flavors and tough chewy texture... you probably just dislike mutton.
Lamb Classification by Age
Younger lamb has a beautiful balance of tenderness and mild flavor. Older lamb, labeled 'mutton' will have a stronger gamier taste but will also be a tougher.
Baby Lamb: 6 - 10 weeks old; incredibly tender, prized mostly for its delicately flavored, tender chops.
Spring Lamb: 5 - 6 months old; this is the lamb I look for when roasting or grilling (like for my baharat spiced kebabs), it has a balance of both tenderness and mild flavor.
Yearling Mutton: 12 - 24 months old; far less commonly found in markets
Mutton: 24+ months old; The majority of the lamb sold in the US market. Tougher cuts with bold gamey flavor. Suitable for stewing and long braising techniques. (Like with our Irish lamb pie recipe.)
Did You Know? Mutton are often raised mainly for their wool, with their meat being more of a byproduct (known as dual purpose sheep). When raising sheep for wool, they naturally produce a waxy substance in their glands called lanolin (used in many cosmetic products/moisturizers). The presence of lanolin in the older animals' glands helps contribute to the intensely gamey flavors of mutton meat.
Grass Fed Verses Grain Fed
Like beef, grass fed lamb will have a different flavor, texture and health benefits as opposed to grain fed lamb. Grass feeding is more natural and sustainable practice. Whenever possible, we recommend choosing grass-fed lamb. Here are a few of the key reasons and differences you can expect from grass-fed verses grain-fed.
Benefits of Grass Fed Lamb
Grass fed lamb has many benefits for the body and environment. Be aware the "grass-finished" lamb refers to lamb that has been grain fed for the majority of its' life.
Flavor - mild, natural flavor
Texture - Despite being incredibly lean, grass fed lamb tends to be more tender and juicy (due to a feed with naturally higher water content).
Health - higher protein, less fat and lower calories than grain fed; higher concentration of Omega 3s, vitamins and antioxidants
Happier animals - Grass fed livestock generally have free range of pastures, easier digestion, and overall a less stressful living environment which contributes to fewer diseases.
Sustainable - helps to renew healthy ecosystems, fertilize soils and reduce greenhouse gases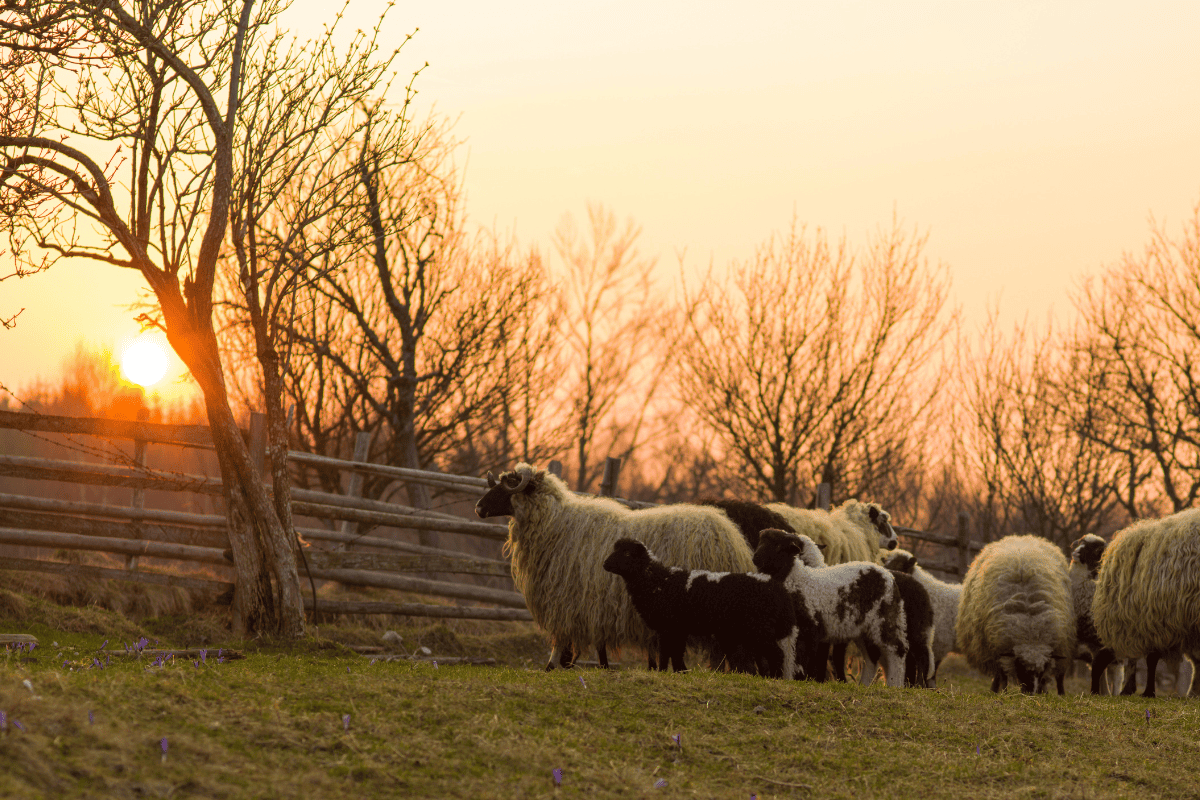 Benefits of Grain Fed (Grain Finished) Lamb
Grain, corn and soy feeding is a common practice amongst US ranchers. It is used to fatten the lambs either throughout the entirety of or end of their lives. In this sense, lamb are treated similarly to cows and other commercial livestock. The majority of grain fed lamb are raised in commercial feedlots.
Marbling - Lamb are fed grain to increase the animals fat content resulting in more marbling and a richer flavor.
Flavor - More fat content can result in a less gamey, more beef-like flavor (especially in mutton).
Larger - Grain fed lamb will be much larger than grass fed, resulting in bigger cuts that tend to appeal to Americans.
Cheaper - In theory, grain fed lamb should be less expensive than grass fed.
Common Cuts of Lamb & Mutton
Lamb (and mutton) are butchered into these main groups of muscle. From there, the cuts are often broken down into smaller pieces. The famed rack of lamb is the most popular cut, hailing from the rib section of the animal.
Common Cuts
Leg - Top round roasts (bone-in including the hindshank or boneless)

The section of the leg adjacent to the loin is the sirloin and can be sold as part of the leg, as a roast, or cut into sirloin steaks.

Loin AKA The Saddle - Bone-in or boneless roasts or cut into loin chops
Rib - Individual chops (lollipops) and rack of lamb (8 chops)
Shoulder - Bone-in or boneless roasts, steaks or stew meat
Neck - Bone-in (rosettes or neck chop), boneless (neck filet)
Shank - Both the foreshank and hindshank (bone-in)
Flank - Stew meat, ground lamb, sometimes fatty ribs and steaks
Breast - Used for roasts, braises and lamb bacon
Other Cuts
Offal - liver, kidney, heart, tongue
Cheek - stew meat, ground lamb and sausages
Ground Lamb - made from trimming from all cuts, especially shoulder, leg, neck, flank and breast
Where to Buy Spring Lamb Meat
Whether you are looking for a holiday lamb leg roast, rack of lamb of a nice steak or shoulder for grilling - you may specifically want to seek out Spring lamb that is ideal for roasting or grilling.
Local Butcher or Specialty Markets: A reputable butcher will want to provide their clientele with true Baby or Spring lamb - especially for cuts intended for quick cooking methods. If they are selling mutton, it will be in larger cuts that are intended for slow-braising or labeled as stew meat. Feel free to ask your butcher about the source of their products - they should be able to tell you how the lamb is graded and exactly where it came from.
Directly from the Rancher: Lamb ranchers' who are selling baby or Spring lamb will likely market themselves as such. Support sustainable ranchers by purchasing directly from them either in-person or online.

Domestically, it is much more common that ranchers are raising and selling mutton but there will likely be no mention of that on their websites. There is nothing wrong with mutton - but depending on what you are cooking, it is important to understand the key differences. If purchasing mutton, I do recommend looking for grass-fed, no-shear (single-purpose) sheep that are being raised specifically for their meat and not their wool.

Trader Joe's: I purchase Spring lamb from the meat department at Trader Joe's. They sell cuts of Spring lamb shoulder, loin, leg, rack of lamb and lamb shank. The lamb is from New Zealand. It is organic, grass-fed and come from Spring lamb. You can read about Trader Joe's lamb source and practices here.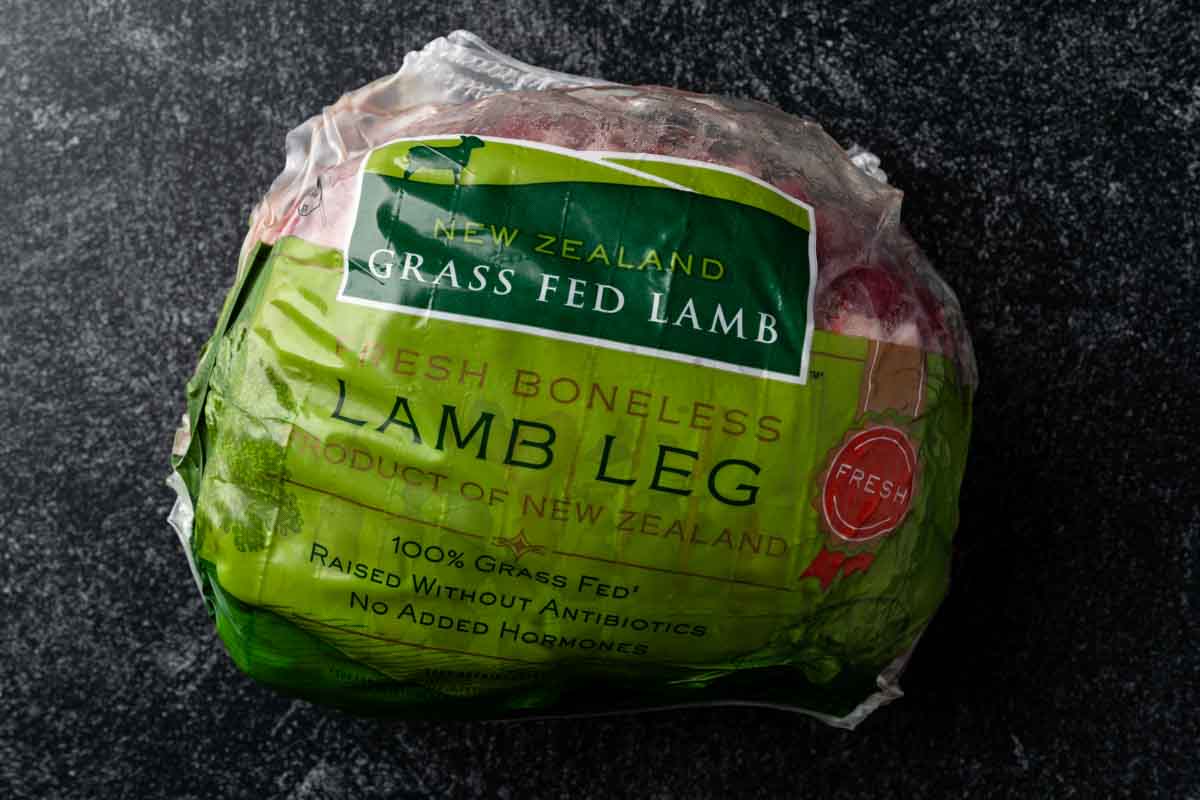 Something Worth Noting: Whole Foods sources lamb from several domestic and international ranchers. There is no mention on their website of any age classifications (leading me to believe they are likely selling mutton labeled as lamb). This is common amongst US grocery stores and most-suitable for cuts intended to be slowly braised or stewed.
How To Distinguish Lamb from Mutton
When shopping for lamb that will be grilled or roasted, young lamb will yield in much more desirable results. Mutton should be reserved for stews and braises with bold flavors. Here's what to look for:
Young Lamb:
petit size
pale pink coloring
mild grassy scent (and flavor)
Mutton:
larger cuts
deep red coloring
pungent gamey scent (and flavor)
How To Cook Lamb (Baby & Spring Lamb)
Since lamb is young and often grass fed, the meat is prized for being lean, juicy and tender. Lamb meat can be cooked quickly, or used in longer cooking applications like stews and braises.
Lamb meat has a mild flavor than can be enjoyed with or without bold seasonings. Simple preparations with salt and pepper, garlic, olive oil, lemon and fresh herbs pairs well with many young lamb preparations.
Here are some of the common cooking methods and ideal cuts for each method:
Grilling - Lamb chops, loin, sirloin and cubed leg and shoulder (kebabs)
Roasting - Leg, loin roasts, rack of lamb
Braising - Shoulder, neck, shank, flank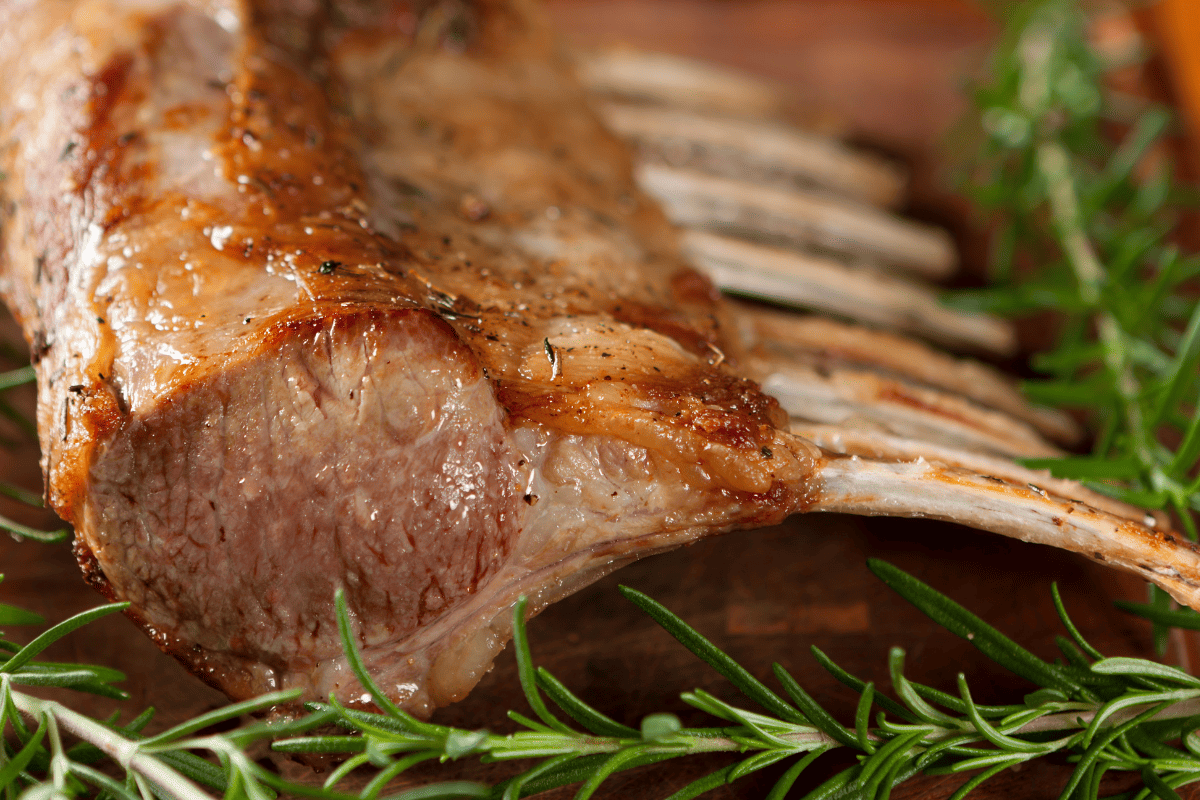 How To Cook Mutton
Mutton cuts tend to be tougher, with more marbling and bolder gamey flavor. Mutton is best suited for longer cooking methods like braises and stews.
The bolder flavor of mutton lends it to pair well with more intense spices and richer flavors (like our homemade baharat seasoning). It is well suited for flavorful braising liquids, warm spices and curries.
Braising & Stewing - Shank, neck, flank ribs, shoulder, cheeks

These cuts are also ideal for cooking in a pressure cooker, instant pot or slow cooker.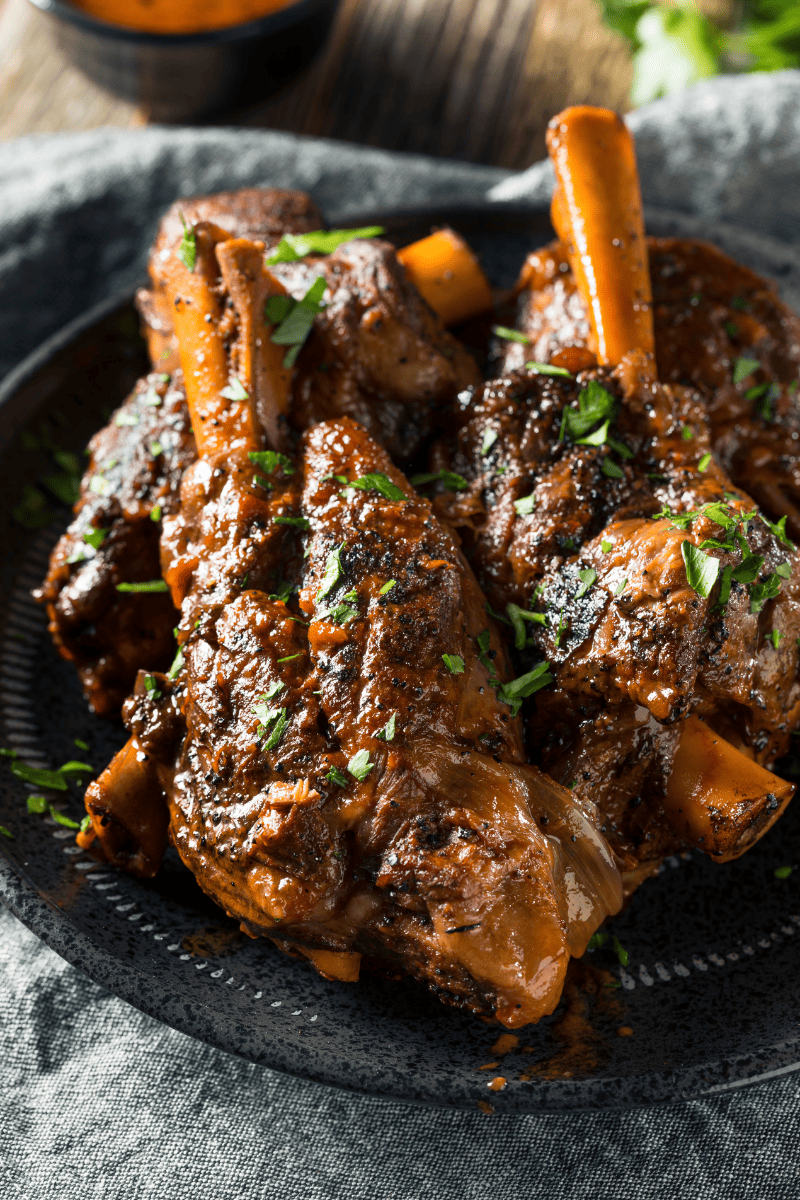 Frequently Asked Questions
Are lamb and mutton the same thing?
A lamb refers to a young sheep (1 year and younger) and a mutton refers to an older sheep (usually 2 - 3 years old).

In the United States, mutton meat is commonly referred to as lamb.
Which is better lamb or mutton?
Both lamb and mutton have excellent qualities for culinary use. Lamb is better suited for quicker cooking preparations like grilling and roasting. Mutton has a stronger gamey flavor and is best suited for slow, tenderizing cooking methods like braising and stewing.
Does grass fed lamb taste different than grain fed?
Yes. Grass fed lamb tends to be leaner and have a more natural pastoral flavor. Grain fed lamb will be fattier and have a richer more beef-like flavor.
Why is my lamb tough and chewy?
Tough and chewy lamb is often the result of using mutton (older lamb) for a quick cooking method (like grilling or roasting). Tough lamb can also be a result of overcooking.

For the best results use baby or Spring lamb for roasting and grilling and reserve mutton cuts for braising and stewing.
Conclusion
Both lamb and mutton have fabulous culinary uses. However, it is important to understand the product that you are working with to yield the best, most flavorful results. I did not receive any compensation to write this article.